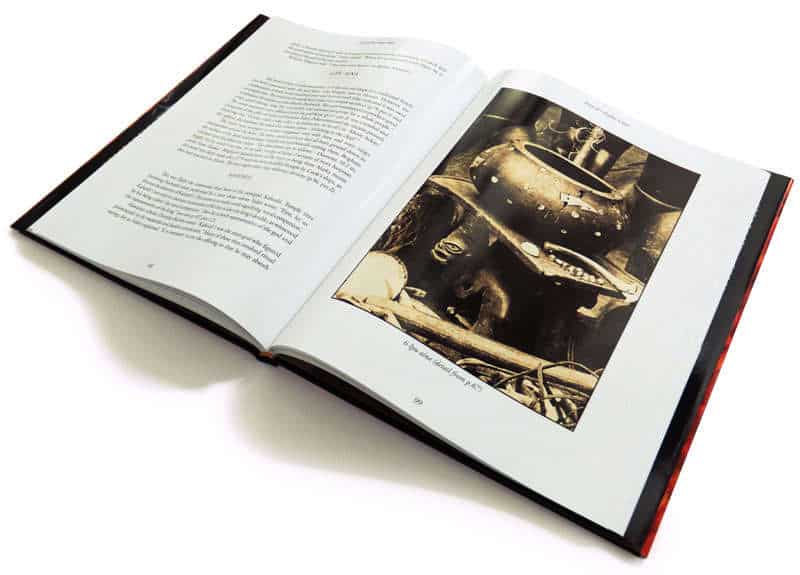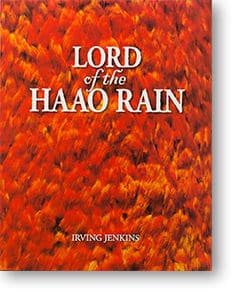 LORD OF THE HAAO RAIN
PRINTED IN A LIMITED FIRST EDITION OF
250 SIGNED & NUMBERED COPIES
Anyone with an interest in the ancient history, traditions, religion and ruling families of Hawaii needs to read this book.
Filled with haunting photographs of the contents of Forbes Cave taken in the early 1900s, this book tells the little-known story of the lives and tragic deaths of the twin brothers Keoua who were cousins to King Kamehameha. It also takes a fascinating look at the contents of the cave that is believed to be their burial tomb.
---
PART I
Lord of the Haao Rain
Voyage journals in The Voyage of the Resolution and Discovery 1776-1780 contain the earliest descriptions of royal Hawaiian twins; Keouakuahuula and Keouapeeale. They were the young twin sons of Kalaniopuu, ruler of Hawaii Island at the time of Captain James Cook's arrival.
They were called in the oral histories "the sacred twins of Kalaniopuu" and, as high chiefs, they played a pivotal role in politics of that island in the decade after discovery by Captain Cook, yet they remain ambiguous and somewhat obscure figures as early native historians ignored or invented revisionist accounts of their lives as a result of Kamehameha's role in Keouakuahuula's assassination.
The story of the sacred twins of Kalaniopuu has been painstakingly pieced together from research into explorers' journals, oral histories, and ancient chants.
---
PART II
Forbes Cave
In 1905, a naturally formed and carefully sealed lava tube catacomb complex that seemed to be both mausoleum and religious repository was discovered in Honokoa ravine, part of the land section of Kawaihae, in the district of Kohala, on Hawaii Island.
Named Forbes Cave after one of the discoverers, the ritual objects and royal regalia that had been stored away in the caverns has been described as, "The greatest collection of Polynesian artifacts ever found." Of extremely high quality and so unique that although a few items in the cache could only have come to Hawaii after 1779, scholars have been unable to agree on the identities of the interred, nor the purpose of the articles, nor the reason they were placed there.
Forbes Cave as Keouakuahuula's sepulcher is presented here.